Preimage™ ED
Stable Progressive Lens
Onelens Preimage ED progressive lens uses the new panorama optimization techniques - LDT (Light Digital Technology). LDT technology combines both physiological characteristics of eyes and the fitting parameters in different visual environment. With LDT, Onelens Preimage ED is designed to meet the daily visual lifestyle of the wearer.

PRODUCT INFORMATION
| | |
| --- | --- |
| PRODUCT POSITIONING | STABLE |
| EXCELLENT VISION | WELL BALANCED |
| LENS DESIGN | PERSONALIZED DESIGN |
| PROCESSING TECHNOLOGY | PANORAMA TECHNIQUE OPTIMIZATION |
| PROGRESSION LENGTH | 7,9,11 & 13MM |
| HIDDEN IMPRINT | ED |
| BRAND MATERIAL MARKING | REFRACTION INDEX |
| DISTANCE VISION | |
| INTERMEDIATE VISION | |
| NEAR VISION | |
NOTE : Progressive brand and laser engrave located concave side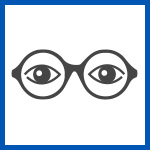 DESIGN CONCEPT
Visual stable environment
Frame parameter determines the lens with respect to the position and direction of the eyes. Each lens is personalized according to the users' personal parameters and made to order concept
Variable near inset with optimised frame compensation
With different frame selection, the variable reading inset is automatically adjusted based on the LDT technology.
LDT technology can provide compensation for high curve and slanting frame, so as to provide users the top clarity, top quality viewing experience, with no frame curve limitation.